SEALED BIDS


We are taking sealed bids on the following vehicle: 1996 Ford Truck Explorer V6. Miles-214,000. We will be taking sealed bids until March 7, 2014. The vehicle is parked in front of our office. Contact our Loan Manager Brenda Gengler if interested or for more details.
---
Internal Audit

In the next few weeks you might receive a letter in the mail from an auditing firm from Sioux City, Iowa. This letter is completely legit. They are verifying your records with N.W. Iowa Credit Union's records. Please fill out and send back to them as soon as possible. Thank You.
---
48th Annual Meeting

When: Friday March 21, 2014
Time: 6:00pm
Where: Wells BB Ice Cream Parlor

Your Board of Directors will be serving Brats, Hamburgers, Baked Beans, Chips, Ice Cream Sundaes, Lemonade and Coffee. Get your reservation in today!!
---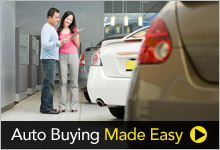 www.cudlautosmart.com/asentry.aspx
IT'S HERE!!!! N.W. Iowa Credit Union making your vehicle loan buying easier. Click on the link above and check it out!
---
Loan Special 1/14/2014-3/31/2014

Vehicle Rates

2014-2013 1-3 Years 1.90% APR
4 Years 2.20% APR
5 Years 2.50% APR
6 Years 3.25% APR (90% Financing)
6 Years 3.50% APR (100% Financing)

2012-2010 4 Years 2.50% APR
5 Years 2.65% APR

2009-2008 4 Years 3.50% APR


---
IMPORTANT MESSAGE TO MEMBERS OF N.W. IOWA CREDIT UNION

Please take time to go to www.donttaxmycreditunion.org and contact our local politicians Representative King, Senator Grassley and Senator Harkin and tell them that you don't want credit unions to be taxed. Credit Unions do pay property taxes, social security taxes, etc but credit unions currently do not have to pay income taxes. Credit Unions are a not for profit copperative. As such they're tax exempt at the federal level. If Credit Union's lose their special tax status several things will end up happening. With the tax exempt not for profit status that credit unions currently enjoy, we use that money to offer our members extremely low new car rates. We also offer higher dividends on many types of deposit accounts. If Credit Union's lose their tax exempt status, Credit Union's will have to increase the interest rate on loans to cover the additional tax expense. If you are planning on borrowing money in the future, THIS SHOULD CONCERN YOU. Our dividends we pay on various deposit accounts will have to be reduced. YOUR HELP IS NEEDED NOW!!!

---
2014 N.W. Iowa Credit Union Scholarship

N.W. Iowa Credit Union is pleased to announce the start of the 2014 Scholarship Program, which will award $2,000.00 in scholarships.

The scholarship is open to any member of N.W. Iowa Credit Union that is classified as a high school senior with a projected graduation date of 2014 or a person 18 years of age or older who is entering an accredited undergraduate, graduate or vocational program.

For more information stop in and pick up an application TODAY! Deadline is April 1, 2014.
---
Buying a new home is one of the most exciting times in someone's life but it can also be one of the most confusing. There are so many mortgage options available to today's home buyers; it can be difficult deciding which is best for you. Here at N.W. Iowa Credit Union we provide a menu of mortgage choices, including fixed rate, FHA, VA and USDA financing. For more information call us at 546-7676 and speak to our mortgage loan officer Mindy.
---
Shazam-ATM Locator
Did you know that if you log on to www.shazam.net you will be able to locate at ATM Machine with the Privileged Status logo. With this logo the machine should not charge you for using that ATM. This will come in handy when you are traveling.

---
VIRTUAL BRANCH

Looking for an easy way to access your account 24/7? Enroll today for Virtual Branch!
Click here to access Virtual Branch

---
Check Imaging
Our check imaging link which is located under the Online Services tab has changed. When the check image page displays click on the Image Applet and you will be able to go from there. You need to sign a separate form in our office for you to have access to this. If you have any questions or problems please don't hesitate to ask us.